Learn Traditional Recipes in Adjani Bali Cooking Class

We are Bali Traditional People, Want to share our traditional recipes for you in Bali Cooking Class Program.  Adjani Bali Cooking Class start from 1 Januari 1997. Until now we have many Student from various Countries. We share how to make balinese food with Traditional Spice from Bali.
Adjani Bali is balinese cooking class from Lovina – Singaraja, Bali. Our Location very near from Lovina Beach Dolphins Center. If you're vacationing in Lovina Beach Area, Bali Cooking Class is one of  the best places that you must visit.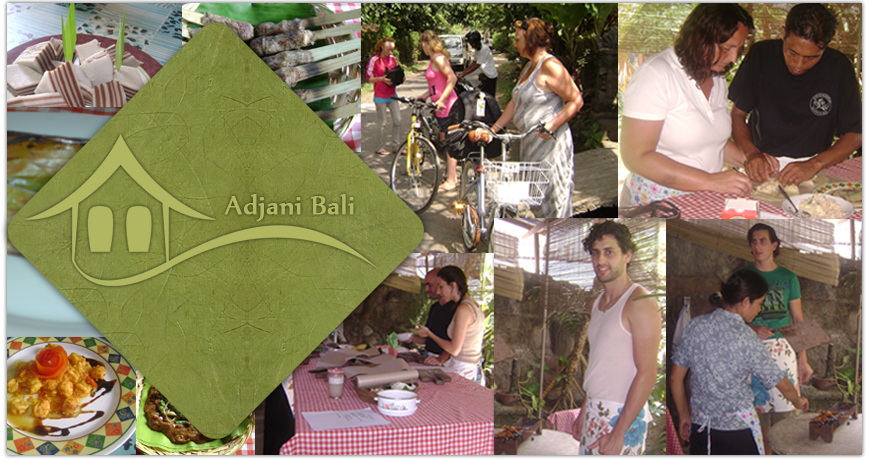 Only 2-3 hours Student can learn and practice 5 balinese food. And before bali cooking class start, Student can see our spice garden. Embark on a culinary adventure unlocking the secrets of  authentic Balinese cooking, utilising traditional ingredients and preparation methods.
There are many Balinese traditional recipes that you can try. You can choose several Balinese Cooking Class Program. Start from :
Vegetarian Cooking Class Program
Non vegetarion Cooking Class Program
Mix Cooking Class Program or Special Program.
You can select one or maybe more than one bali cooking class program!
Lets JOIN with Adjani Bali Cooking Class
Find The Big Experience